"I would like to send my regards and supports to all ThaiBev's employees to always be aware, focus and take care of your own health and your family. I'm ready to support all of you"
Mr. Thapana Sirivadhanabhakdi, President and CEO of Thai Beverage PLC. showed his concerns and supports to all ThaiBev's employees, while shared his vision on operation to all employees in providing clean drinking water to Thai people during COVID-19 pandemic. The clean drinking water for Thai people is an important mission of ThaiBev, since it's not just our job, but it's also our civic duty for the society and for Thai people as well.
ThaiBev's Pandemic Preparedness
Health & Safety policy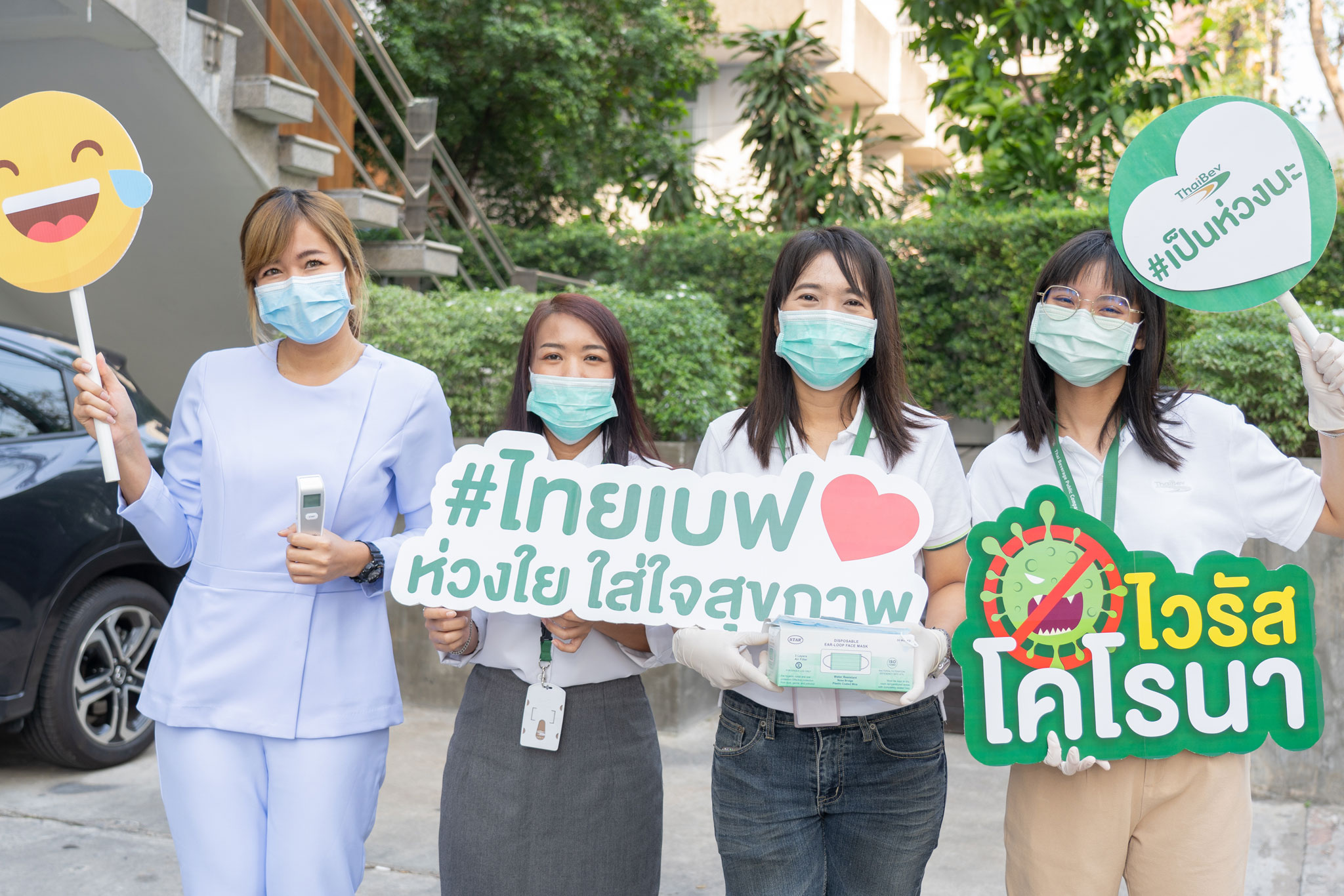 ThaiBev steadfastly followed Health and Nutrition policy all along, including Occupational health and safety of employees, business partners, and consumers. When there was health and safety crisis, ThaiBev placed double importance and focus on this issue, since we believe that no asset is more important and valuable than our employees who work tirelessly for our business success from board members, employees, to all groups of our stakeholders.
ThaiBev's PM 2.5 response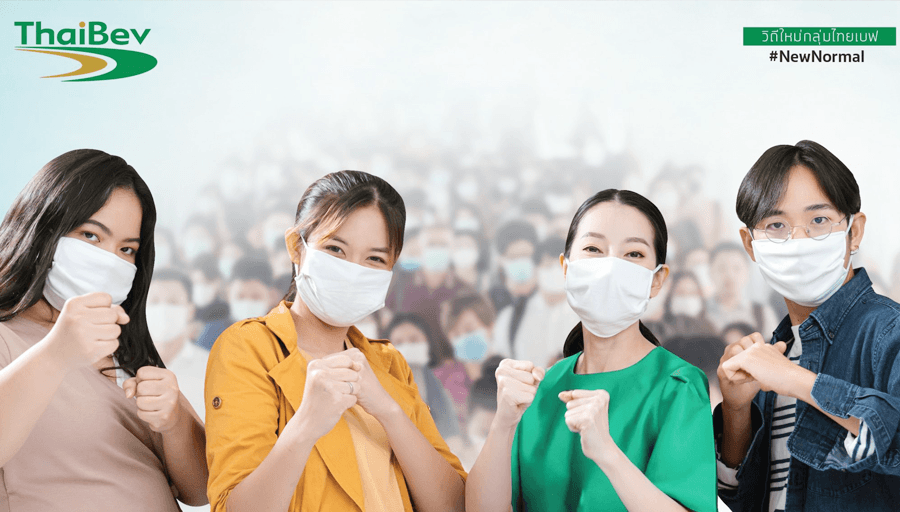 ThaiBev cares for its employees' health and wellbeing. During the event of PM2.5 air pollution widespread in Thailand which affected employees and public health, ThaiBev has issued many procedures in respond to the event with the objective in protecting and caring for all employees effectively. ThaiBev divided its activities into 3 parts:
Communicate to employees on the effect that might happen and practical procedures, such as the real meaning of PM2.5, its effect to people's health and risk group, news update, and areas that should be avoided. Also any procedures that employees can do by themselves, noticeable symptoms, contact channels and help desk hotline.
Prevention and Support procedure such as providing N95-standard hygienic mask to employees at the offices and factories which located in risked area. Procedures for employees within risk-group such as work from home arrangement for pregnant employees and employees with congenital disease which their supervisors will consider for best arrangements.
Help and support our employees by set up Health, Safety and Wellbeing Center, along with Human Capital Business Partner (HCBP) to support employees in various departments.